Key Technology was founded in 1983 as the eastern base of the Katsushiro Group and specializes in the manufacture of parts and materials for construction and industrial equipment and heavy electric machinery. Over the early years, our primary area of business was sheet metal processing using gas cutting technologies. However, we have gradually expanded our business to accommodate the ever-changing requirements of our customer base to include fabricating longer materials, bending thick materials, welding, machining and sub-assembly.
Based on our own unique combined CAD/CAM system and production and sales management systems, we have established a fully integrated framework from the procurement of raw materials, cutting, secondary processing, plate working, right up to assembly of the finished product.
We make every possible effort to satisfy every need of our customers, by using a diverse range of equipment, from long presses (11m) and large 3000t presses, robot welding and large-scale machining facilities, suggesting optimum production methods using our own design and manufactured jigs and dies and harnessing our extensive experience in integrated production to suggest improvements to your design plans etc. Our base in China, TKM, also helps to accommodate the overseas procurement strategies of our customers operating in and around China.
Company Overview
Address
448-1 Kamimogi, Tamamura-machi, Sawa-gun, Gunma-ken 370-1122 Japan
TEL +81-270-65-6511 FAX +81-270-65-3833
Representative
President : Masateru Tsuda
Established
March 09, 1983
Capital
265.05 million yen
Employees
250
Buildings
Premises 71,000m&sup2 / Buildings 33,900m&sup2
Business Outline
Manufacture of medium thickness fabricated sheet steel products (construction equipment, industrial equipment, industrial vehicles, heavy electrical machinery, environmental plant equipment, bridge, construction materials etc.)
Overseas Bases
China (TKM)
Affiliated Companies
Katsushiro Group
<JAPAN>
KATSUSHIRO MATEX CO.,LTD(KMC)

<CHINA>
KATSUSHIRO MACHINERY(SHANDONG)CO.,LTD.(KMS)
ZHEJIANG KATSUSHIRO MACHINERY CO.,LTD(ZKM)
QINGDAO KATSUSHIRO MACHINERY CO.,LTD.(KMQ)
CHANGZHOU KATSUSHIRO MACHINERY CO.,LTD.(CKM)
KUNSHAN KATSUSHIRO MACHINERY CO.,LTD.(KKM)

<INDONESIA>
P.T.KATSUSHIRO INDONESIA(KMI)

<INDIA>
KATSUSHIRO MATEX INDIA PRIVATE LIMITED(KIP)

<THAILAND>
TECHNO FAB(THAILAND)CO.,LTD.(TFT)

<USA>
ADVANCED STEEL TECHNOLOGY,INC.(AST)

<MEXICO>
ADVANCED STEEL TECHNOLOGY,INC.DE MEXICO(MEX)
Trading Banks
Gunma Bank, Ltd. Head Office Sales & Marketing Department
Japan Finance Corporation Maebashi Branch
Bank of Tokyo-Mitsubishi UFJ, Ltd. Maebashi Branch
Major Clients
Aichi Corporation / Kato Works Co., Ltd. / Kato Heavy Industries Construction Machinery Co., Ltd. / Caterpillar Japan, Ltd. / Komatsu Ltd. / Sakai Heavy Industries, Ltd. / Sumitomo Construction Machinery Co., Ltd. / Takeuchi Mfg. Co., Ltd. / Nissin Electric Co., Ltd. / Furukawa Rock Drill Co., Ltd. / Maeda Seisakusho Co., Ltd. / Yanmar Construction Equipment Co., Ltd. / Yokogawa Sumikin Bridge Corporation (in order of Japanese syllabary)
Major Material Manufacturers
Nippon Steel & Sumitomo Metal Corporation / JFE Steel Corporation
(in order of Japanese syllabary)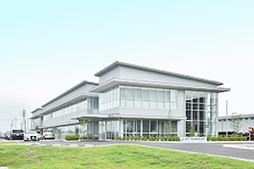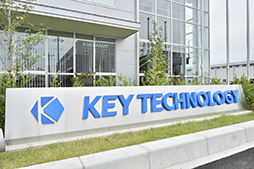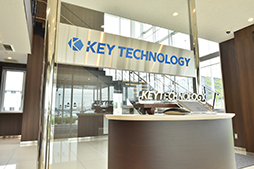 Map
By train
Approx. 25mins by taxi from Takasaki Station
Approx. 10mins by taxi from Shinmachi Station

By car
Approx. 15mins from the Fujioka Interchange (Joshin-Etsu Expressway)
Approx. 10mins from the Takasaki/Tamamura Interchange
Approx. 15mins from the Maebashi-Minami Interchange (Kita-Kanto Expressway)