Bending, beveling and machining crucial to the welding process
Key Technology is able to press longer materials up to 11m using its long press. (rough terrain crane booms etc.)
We also perform sheet metal forming work using large presses. (construction machinery parts)
Key Technology also offers a range of beveling operations for linear surfaces and robot beveling machines to accommodate a range of shapes, including intricate and curved surfaces. We also boast a range of machining centers for drilling and cutting operations and specialty jigs, including clamps and positioners required for the welding process.
Bending
Features of the 3000ton gate press
1.

The die cushion allows forming of medium and thick sheet metal (4.5mm-12mm).

2.

The time required for setting and preparation of the bending die can be reduced by sliding the bolster plate (area 2200mm x 6000mm) towards the front of the press.

3.

With generous specifications, including a daylight opening of 2200mm and stroke of 1800mm high bending dies can also be used.

4.

Folding of thick sheet metal (Max. thickness up to 80mm) can also be readily performed.

Gates presses:5
3000ton press (with die cushion):1
800ton press (with die cushion):1
600ton press (with die cushion):1
600ton press:2
Brake Press:3
600ton
450ton
200ton
Long material press:3
1600ton(11m)
1260ton(11m)
800ton(8m)
C Frame press:2
300ton
200ton
Roll bender:3
Processing range: Sheet thickness 18mm x W5,000: 1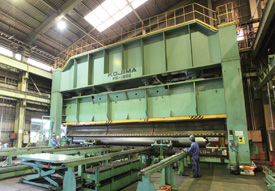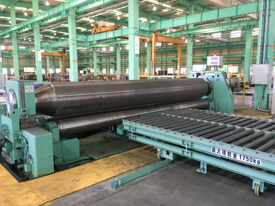 Beveling
Beveling is performed using robots etc. to prepare the material for welding.

Long beveling machine (12m):1
Linear beveling machine (5m):1
Linear beveling machine (4m):1
Linear beveling machine (3m):1
Linear beveling machine (2m):1
Robot beveling machine (6m):2
Robot beveling machine (4m):1
Robot beveling machine:3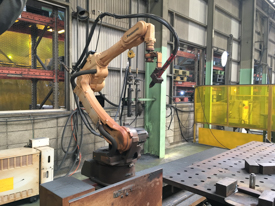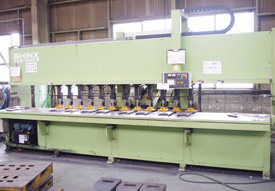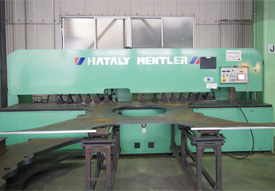 Driling
Key Technology offers a range of drilling options as well as milling, tapping and boring operations.

Machining center (gate machining center):2
Machining center (vertical machining center):4
5-face machining center:1
Milling machine:1
Radial drilling machine:2
Robot drill