Key Technology welding operations rely on the culmination of our unique technologies, including the design and manufacture of jigs etc. required for high-quality cutting operations, beveling, machining and other secondary processing and plate working to create a wide range of assembled products. Our welding plant includes welding robots and tools, such as positioners required for automated welding for the production of highly accurate and uniform assembled products.
Welding
Plate fabrication and welding using robots etc.

Welding robots:20
Semi-automated welding machines:100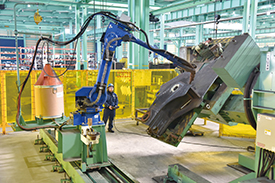 Machining after the welding process
Plate work using a 5-face machining center & horizontal boring machine etc.

Horizontal boring and milling machine:4
5-face machining center:2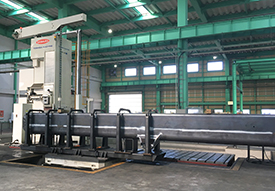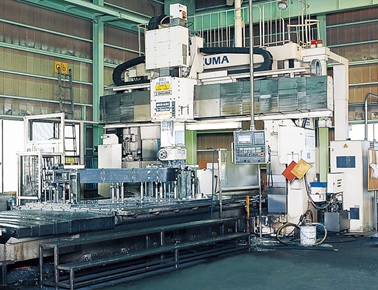 Coating
Painting to meet customer color specifications.

Shot blasting machine:2
Painting booth:2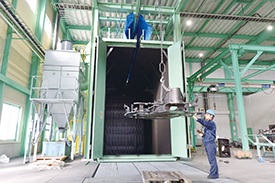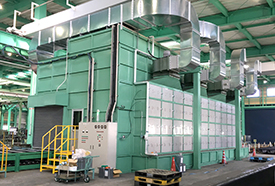 All plate working and shot blasting/painting processes are done in our new plant (Kamimogi Plant), which together with our main plant (Kawai Plant) realizes advanced, integrated manufacturing.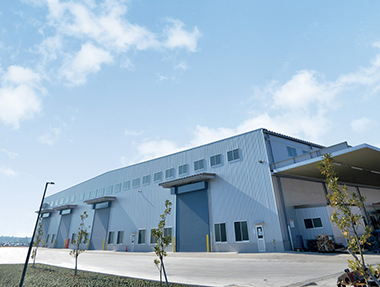 Outside the Kamimogi Plant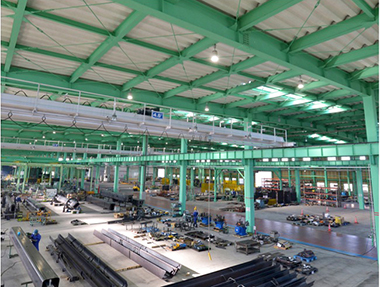 Inside the Kamimogi Plant